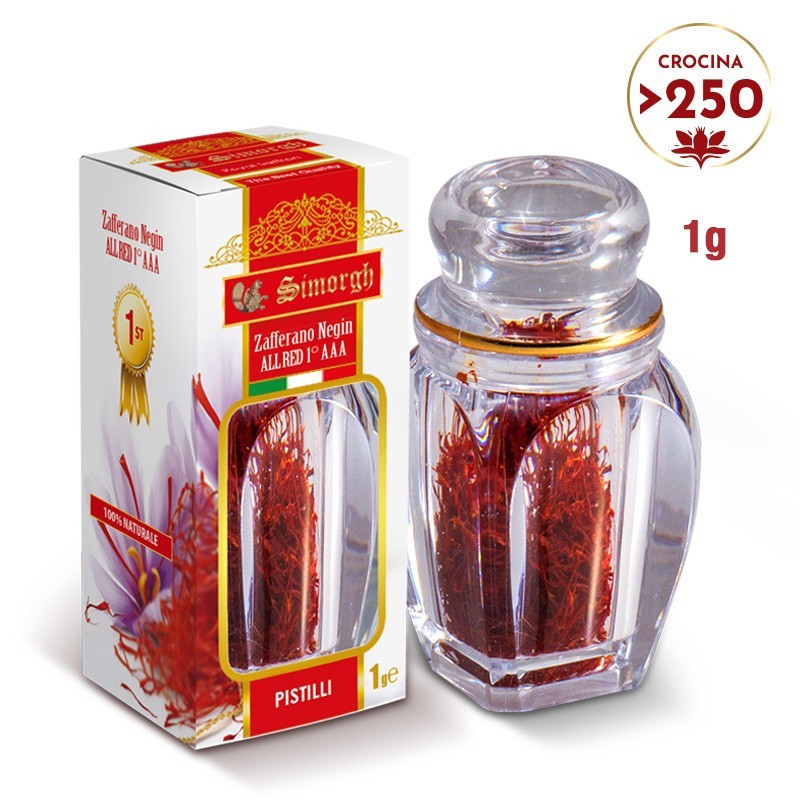  
Saffron pistils high quality, first category negin all red AAA 1g
Saffron pistils high quality, first category negin all red AAA 1g an exceptional product.
This hogh quality saffron not only offers exceptional performance with record levels of crocin, picrocrocin and safranal, but also an aesthetic quality due to the particular "all red" cut of the pistils.
ISO 3632 certified, crocin 230/250.
2 other products in the same category: